Quartz Downhole Gauges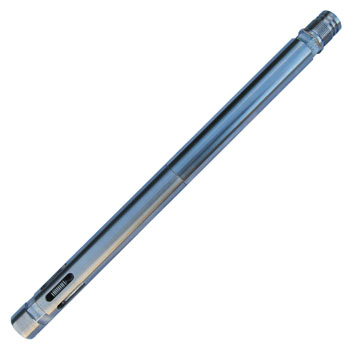 For more demanding applications, Calscan also offers logging tools utilizing industry leading Quartzdyne sensors.
Wolverine
Calscan's Wolverine quartz downhole tools provides the oil field industry with superior data, reliability and performance.
The Wolverine uses Quartzdyne sensors and For temperatures up to 177°C
Hybrid Wolverine
The most expensive tool is the tool that fails on a test. With the new Hybrid Wolverine Calscan has incorporated its many years of experience to help address the main failure modes in downhole pressure loggers in extreme conditions.
The Hybrid Wolverine uses a custom high temperature package and electronic components that works up to 200°C. As a result the logging electronics does not need to be replaced after every run. With pressures up to 30000 psi it is the ultimate pressure logging tool when well conditions get tough.