Bear Permanent Cyclone Separator
The Bear Cyclone Separator uses Gas-Liquid Cylinder Cyclone (GLCC) technology that greatly reduces size and pressure drop when compared with standard separators. The patented inlet design utilizes the momentum of the emulsion to generate a liquid vortex allowing gas separation to rapidly occur. This creates dryer gas, with less foaming, in a compact light weight package.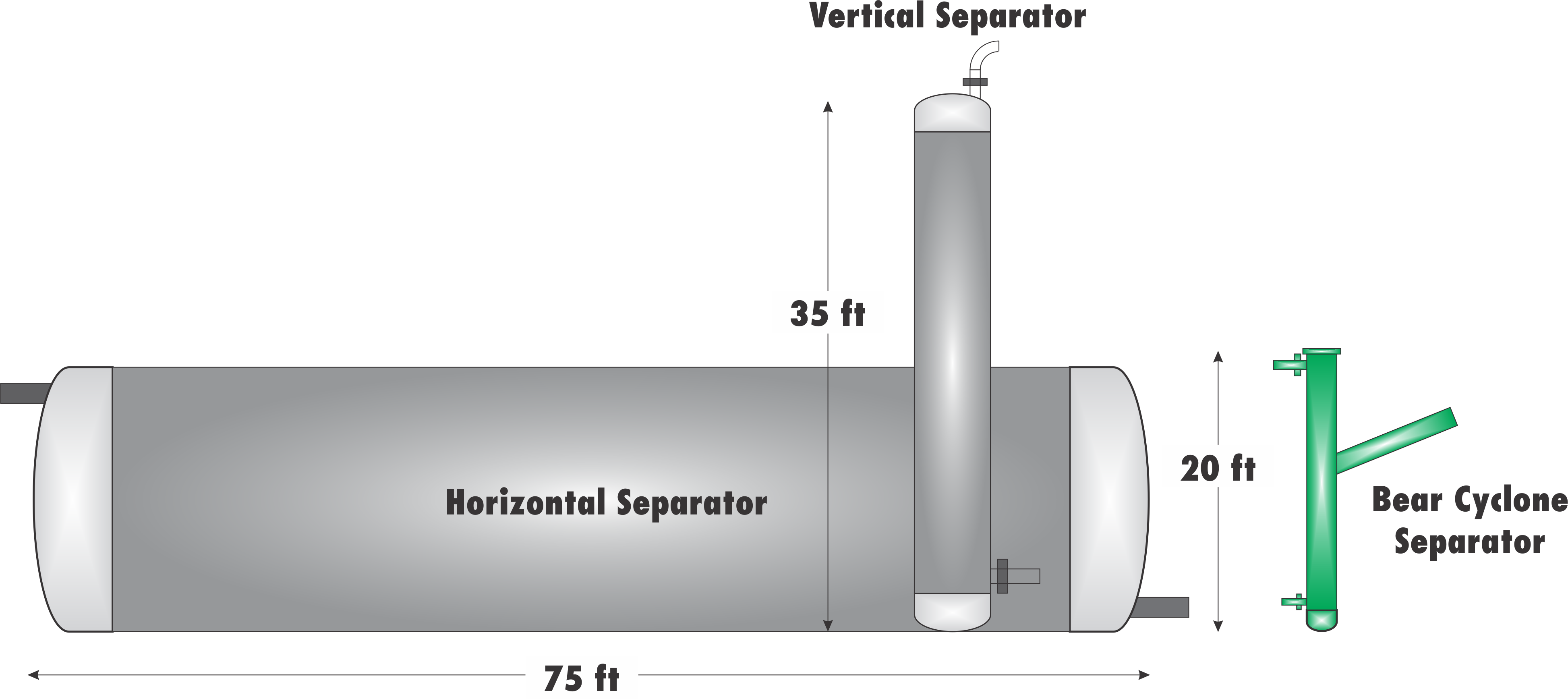 The simple internals reduce manufacturing costs and allow the separator to have very low pressure drop. The proprietary design software allows us to provide deterministic separator performance, custom tailored for your wellhead application. Combined with our innovative zero-emissions Bear Solar Control system, we are not only able to save you money, but we can eliminate the Green House Emissions as well.
Superior Separation vs. Traditional Separators
Less Foaming
Wide Operating Range
Deterministic Separator Performance
Rugged Compact Small Footprint Design
Low Pressure Drop
Zero Emissions
The Bear Cyclone Separator PDF brochure
If you would like to see how well the Bear Cyclone Separator can fit application, fill out the application sheet below and contact Henri Tessier at Calscan Solutions.