Solve Excessive Tank Venting
The Bear Cyclone Separator stops excessive tank venting where it starts, in your separator.
Poorly designed undersized separators permit entrained gas to stay in your liquids. When these liquids are stored in tanks, the gas comes out of solution and then vents into the atmosphere. The Bear Separator's patented cyclone design, originally designed for offshore, has both a much wider gas operating range and a more compact footprint than traditional separators. This reduced size has allowed Calscan to keep costs competitive to traditional vertical/horizontal separators but with much improved gas separation performance.
Permanent Separator Installations
Installed either in front of your existing well-site separator or as your primary separator on new wells, the Bear will dramatically reduce your venting by knocking out the gas before it gets into your tank.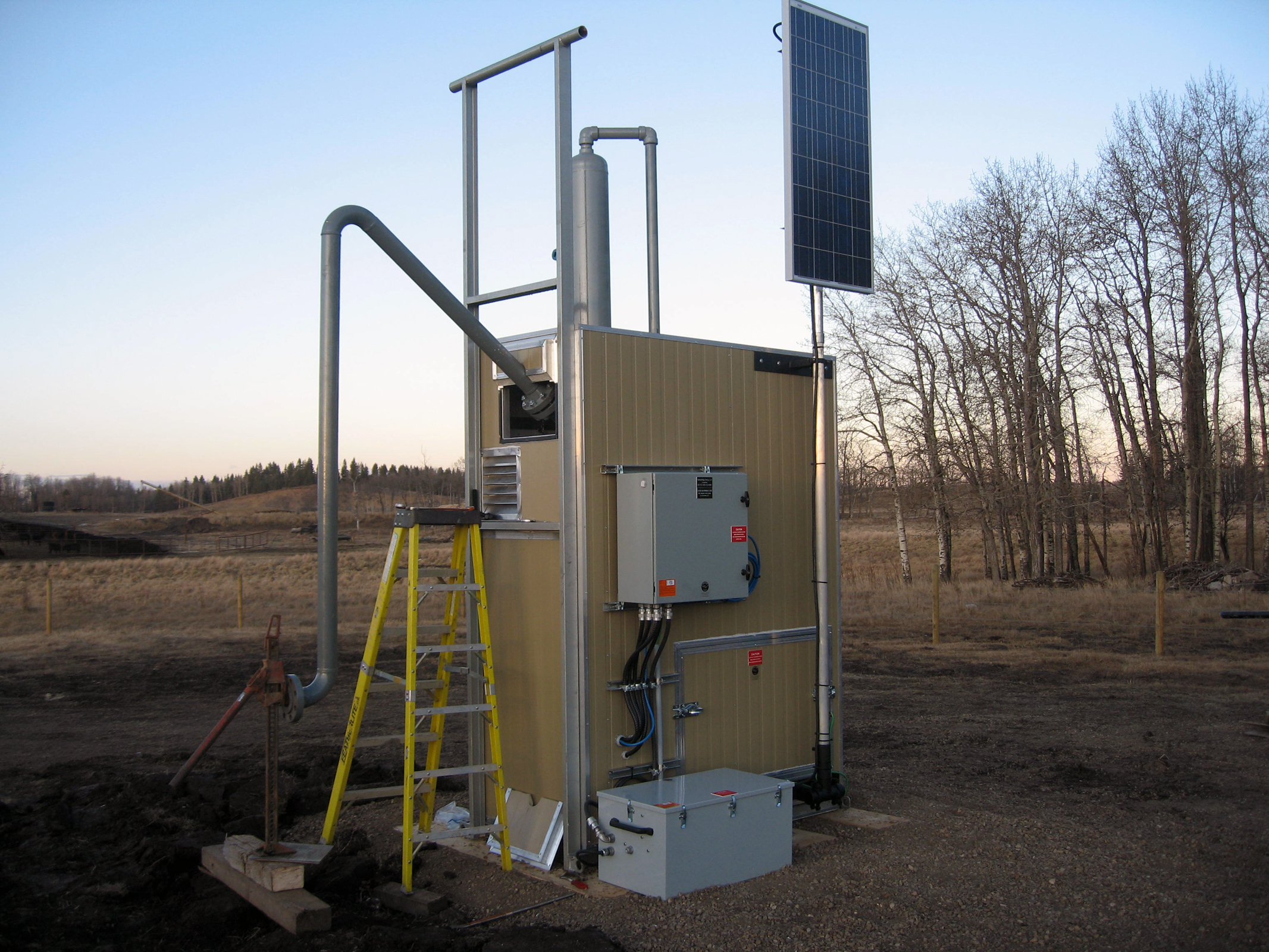 Inrush Gas Separator for Well Startup
Initial flow rates (particularly for recently fracked wells) are often too high for the installed production separator, resulting in excessive gas entrained on your liquids. You can use a portable Bear Separator upstream to knock out the gas during the first few months until the flow rates settle.